The births of my own four children led me to working with women and their families; first as a doula, and then becoming a midwife. I have worked as a midwife in the public hospital system before making the transition to private practice.
I am passionate about women having access to a midwife of their choosing to walk with them on the life changing journey through pregnancy and birth to parenthood.
I believe that pregnancy and birth are natural and normal life events, but events which are of enormous significance to women and their families. I am committed to giving pregnant women confidence in their innate ability to birth their babies in an environment in which they feel nurtured, supported and safe, wherever that may be.
I am based in the Blue Mountains and my service area incorporates the Blue Mountains, Western Sydney, the Hawkesbury and Lithgow.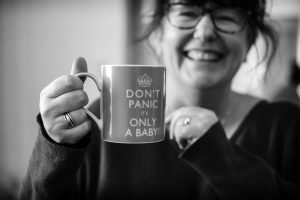 About Private Midwifery
Hiring a private midwife gives you continuity of midwifery care across your pregnancy, birth and the first 6 weeks of your baby's life.  Recognised as the gold standard of care, as a private midwife I am committed to ensuring you are in control of the choices and decisions available to you from whether early pregnancy screening is right for you, to where you will give birth and with whom.
I work with women who wish to birth at home or hospital.